Featured services
CHEAP PC2PHONE CALLING
This service enables you to use a Softphone dialer according to your need which facilitates to making calls from PC or Laptop using only a headset and an internet connection. Connect to our network with any softphone or IP device of your choice.

We recommend our Kobotel Softphone, Xlite and Pangolin Softphone Solution. Try both and see which offers you best quality.
MOBILE2PHONE CALLING APP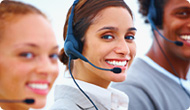 Install our Mobile dialer to your Phone. The most popular are various models of Android powered phones, Apple products such as iPhone, iPad and iPod.
If you have any Symbian powered phone such as Nokia etc, you can now use same with our service.
Recharge GSM Mobile Phone
Send Instant Credit to Mobiles from your Kobotel Voip Credit balance
Your available balance will immediately be debited based on your selected denomination of credit sent to your recipient.
RESELLER OPPORTUNITY - make money with us today
Generate an income without leaving your existing job or study
Cash in on the booming VoIP industry and start making money with us today! Becoming a reseller or an agent in your country is fast and easy. For a few deposit, you'll be able to sell VoIP services on the Kobotel network. You'll also have access to vPanel, the proprietary VoIP control panel that we spent years developing.

Once you order your VoIP reseller account, you'll have a reseller control panel which will allow you to create and manage your accounts, view reports, control access to features and more.

You are able to create Your Own Plans & Set Your Own Prices or optionally charge your users at local rates recharging their accounts and generate an income for your self. We will not have a direct contact with your customers...