A Few Words About Us
KoboTel.com is a sales promotion and discounted Voip Provider
A trading division empowered by Foremost Premier IP Telephony Service Provider " PRIME TIME TELECOMS; a big player in the Voip Telephony industry , an Internet Voice and Data service provider headquartered (HQ) in Japan. We are continually searching for the best possible rate offered by many of our vendors so as to pass the savings to you at all times!.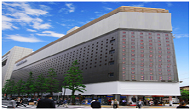 Our Vision and Mission
We exist to provide voice communication solutions for service providers, resellers, business and residential users while offering unmatched quality, aggressive rates and no compromise customer satisfaction while rolling out state-of-the-art products for end users..
Why Choose Us
Best Rate, Free Calls, Cheapest VoIP Provider and Best Quality Service...
We're experts at VoIP technology and we know the VoIP business inside out. Thanks to our market position, large volume and purchasing power we can negotiate much better rates with our interconnected vendors and pass over the savings to You.

The best way to maintain customers is to consistently provide an excellent service and that is what we will be providing to you. If you are already experiencing complaints about high call rates and low quality of service from your current providers, try switching over to KoboTel and you will quickly see the difference.
Kobotel
Excellent Service
Our services are just awesome....