Make CHEAP CALLS WORLDWIDE
From Anywhere To Anywhere
The cheapest and best quality voice call network. STOP paying too much for long distance calls.
Leave all your communication burdens to us. We understand that making an international call is still a big issue.
We are always thinking about YOU, stay in touch with your loved ones by experiencing the power of KoboTel during this recession period. KoboTel is the answer if you are looking for extremely cheap international calls backed with voice quality

Make a Cheap International VOIP Call, direct from the comfort of your PC today! Account never expires!
Achieve the highest results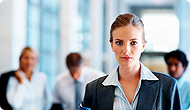 There are no hidden costs, or long term contract when you run out of credit, simply recharge again.

Lowest call rates, Cheap international calls and excellent quality.
VoIP calling, pc-2-phone, device-2-phone, mobile-2-phone and Phone2Phone services!

Voip Telephony Innovations
We are compactible with SIP protocol. Connect to us with any of your current SIP softphone or dialer.
Supports SIP protocol allowing for IP-device as well as IP-PBX connectivity.
Register now and start saving over 98% on your calling bill. Send cheap SMS and connect two calls simultaneously in your account area.

RESELLER OPPORTUNITY - make money with us today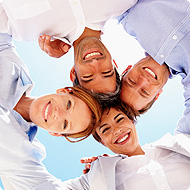 Generate an income without leaving your existing job or study
Cash in on the booming VoIP industry and start making money with us today! Becoming a reseller or an agent in your country is fast and easy. For a few deposit, you'll be able to sell VoIP services on the Kobotel network. You'll also have access to vPanel, the proprietary VoIP control panel that we spent years developing.

Once you order your VoIP reseller account, you'll have a reseller control panel which will allow you to create and manage your accounts, view reports, control access to features and more.

You are able to create Your Own Plans & Set Your Own Prices or optionally charge your users at local rates recharging their accounts and generate an income for your self. We will not have a direct contact with your customers..
Read More
News & updATES

Pay-As-You-Go
If you want to make calls all over the world, you won't find better value for money than our Pay As You Go service. You can use this service to call landlines and mobiles in most countries, from as little as $0.0114 per minute...Account never expires!
more>>
Read More